Today we're launching SOURCE, a mobile-first experience that makes it easy to discover cryptomedia (NFTs), track wallet activity (mints, buys, sells, etc), and save your favorite assets. Get access below ↓
Ethereum is revolutionary in that it provides open access to a shared media database that is updated in real-time. Ethereum gives artists, creatives, and consumers a new source of artistic content and inspiration, however the signals that denote cultural relevancy are different. This means we need a new interface that leverages onchain data to surface the most interesting and relevant cryptomedia.
So we built SOURCE, a mobile-first product for discovering dope cryptomedia through wallet activity. A beautifully designed experience that treats Ethereum as a content API with built-in social relevancy. A tool to discover and save your favorite cryptomedia to serve as inspiration and kickstart your own creative process.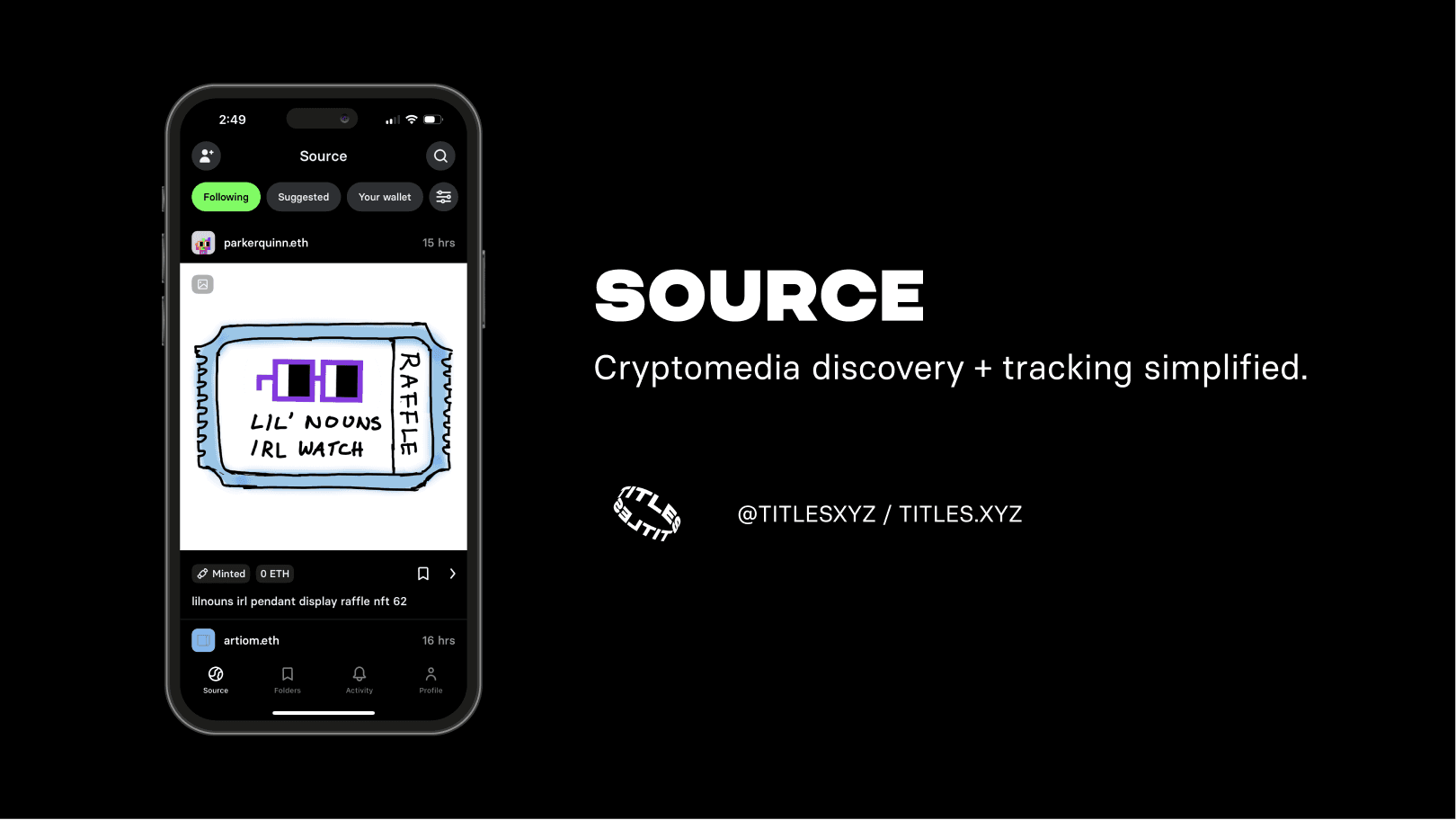 WHAT DOES SOURCE DO?
Experience cryptomedia through a beautiful mobile-first iOS feed.

Follow your favorite collectors, artists, and traders, and watch what NFTs they are interacting with.

Stay in the loop with real-time transaction alerts for any wallet you choose.

Filter your feed by transaction type and media type (e.g.. filter for all mints of music NFTs)

Drill down into any NFT's details, including trading history, traits, and metadata.

Save your favorite cryptomedia into a folder for later.
Keep your eyes out for upcoming features that will transform NFT creation, collaboration, and sharing 💫
HOW DO I GET ACCESS?
You can get access to the app by minting our free collectable "SOURCE", here.

Once you've minted you can get access to the app, here.

If you're a holder of "OS" by TITLES, you can get access to the app today, here.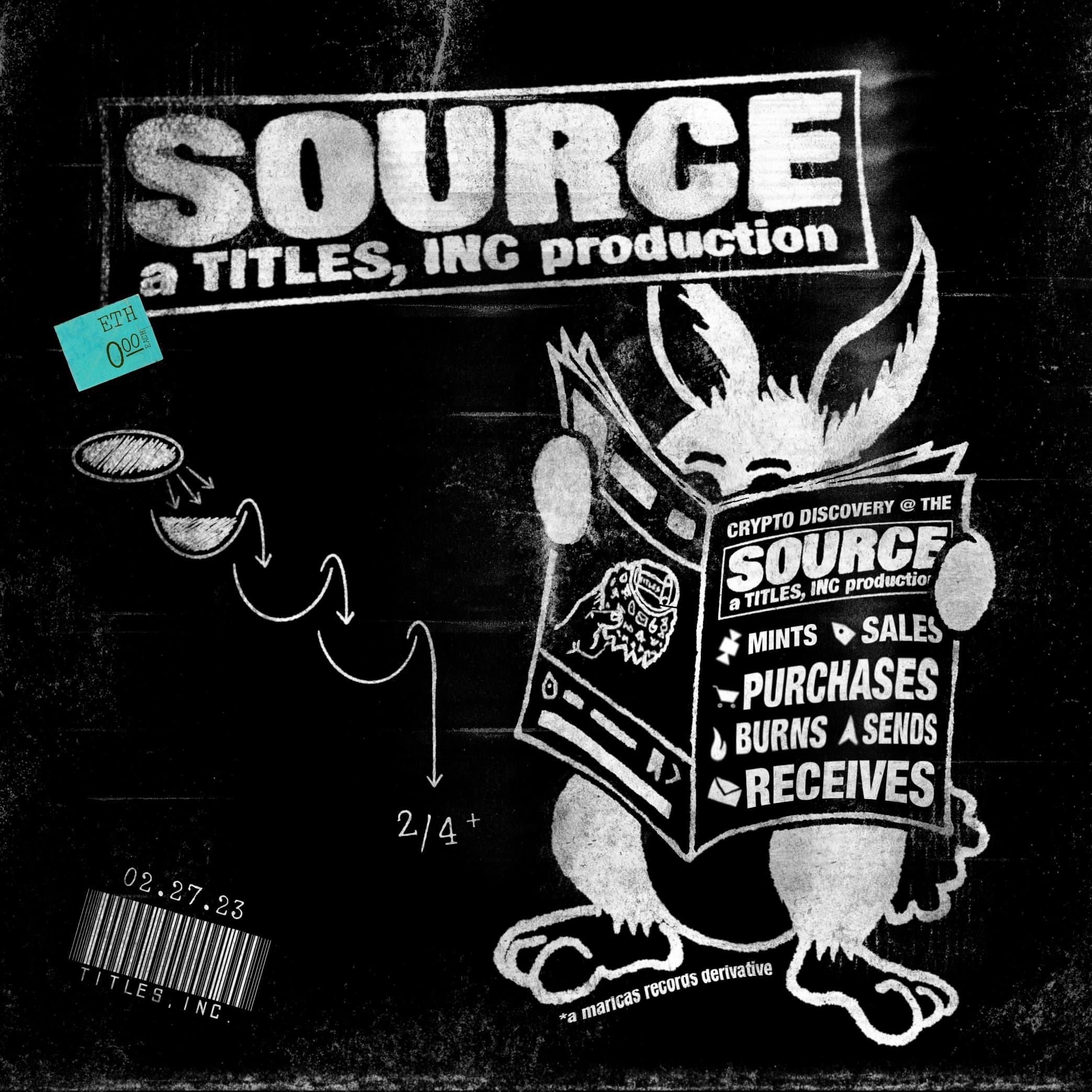 OUR VISION
We're building a new engine to power onchain creativity. SOURCE is the first step and foundational piece towards powering a more collaborative and dynamic onchain experience. Read more about our vision, here.
Thank you to the 1000+ people from communities like $FWB, Def, and Refraction who've collected "OS" so far. We're excited to see many more of you in the app.
If you have any questions please feel free to reach out to us, here.
↳ "TITLES OS" → SOURCE → CREATE  → PUBLISH → ???

Much love,
— TITLES